Beautiful Burger Buns


"hamburgers are so unbelievably good in these homemade buns. When you have some time on your hands, kick back and make these, you won't be sorry. This great recipe has a pedigree…I found it in the King Arthur Flour Baker's Companion and they attributite to bakingcircle.com where it was posted by Ellen Dill. Thanks Ellen Dill!"
Ready In:

2hrs 15mins

Ingredients:

9
1



cup water


2



tablespoons butter


1



large egg

3 1⁄4

cups unbleached flour

1⁄4

cup sugar


1



teaspoon salt


1



tablespoon quick-rising yeast


1



teaspoon onion powder (optional)

1⁄2

teaspoon dried onion flakes (onion)

directions
Combine all the ingredients and mix and knead them together, by hand or by mixer, until you have a soft, smooth dough.
Place the dough in a lightly greased bowl, cover and let rise for 1 hour.
Divide the dough into 8 pieces and shape each piece into a flattened ball; place the buns on greased baking sheets, cover and let rise 30-40 minutes, until they're puffy.
Preheat oven to 375°.
Bake the buns for 12-15 minutes, until they're golden brown; remove from oven and baking sheet and cool them on a rack.
Split and use for burgers or sandwiches.
For burgers, butter the split sides and fry them, buttered side down, until they're golden brown and warmed through.
Questions & Replies





Got a question?


Share it with the community!

Well worth the effort! I used my breadmaker to prepare the dough which ended up being a little messy as the dough rose too well – so be warned! 8 decent sized buns is the yield and they baked very well and tasted very good. Definitely worth trying if you are doing the homemade burger thing.

These were very simple to make and very tasty. I proofed the yeast in warm water with a pinch of sugar out of the 1/4 cup called for and then proceeded with step one.

i just bought the book, and i had to try these, because of all the great reviews. i used active dry yeast, which i proofed with the 1 cup of water, slightly warmed. then i just proceed on from there. i did have to use more flour than specified (humid singapore weather); i weighed it -about 14 1/2 ounce. try not to omit the onion powder (1 tsp), it gives a wonderful taste to these. i made them into 10 mini pig-in-blankets, and 6 cheddar rolls (rolled small pcs of dough around cubed cheese & topped with bits of cheese) and 1 mini cinnamon raisin loaf. totally yummy. the dough is quite sticky to work with.

I kind of rushed this recipe so I went with the shortest time for each step, they were a little harder than normal buns. My hubby thought they were great, my daughter, who is newly wearing braces, had a little trouble. I liked the taste and the fact that I did not have to run to the store to get buns. The leftovers also went very well with the spaghetti we had for dinner the next night. I will definatley make these again and take a little more time. thanks!

Definitely 5+ stars. The texture of these buns are fantastic.I don't think I will go back to store bought burger buns. These were very easy to make. I warmed the water and the butter in the microwave to lukewarm and mixed the egg into this before adding to the dry ingredients. I used the onion powder in the batter. Thanks for the great recipe. Rita
see 29 more reviews



The dough is very easy to work with. I used milk instead of water to add flavor to the bread. I also used 1 1/2 teaspoon of onion powder. I also brush them with an egg an sprinkle on top some sesame seeds. The dough baked up nice and soft and very delicious. A keeper.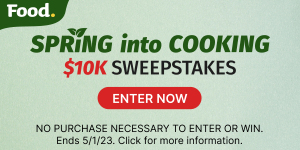 This is another awesome add-on!