Black Bean-Quinoa Burgers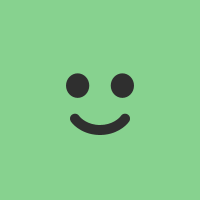 "I originally found this recipe on www.vegetariantimes.com. It is the perfect vegan summertime burger! Top it with some avocado, tomato, spinach, tomatoes, etc. and you are set to go:) Although it sounds a little weird to put steak seasoning (yes, it is vegan…) in a vegan recipe, it really works in this one and truly makes this black bean burger unique AND tasty!"
Ready In:

1hr

Ingredients:

6

Serves:

8
1⁄2

cup quinoa, dried


1



cup onion, finely chopped (roughly the size of a small onion)

1⁄4

cup sun-dried tomato packed in oil, finely chopped (about 6 pieces)


1



(15 ounce) can black beans, rinsed and drained, divided


2



teaspoons garlic, minced (about 2 cloves garlic)


2



teaspoons steak seasoning, dried (I use McCormick's Montreal Steak seasoning)

directions
In a small saucepan combine quinoa and 1 1/4 cup water seasoned with a dash of salt and bring to a boil.
Once boiling, cover, and reduce to medium-low heat to simmer for about 20 minutes or until all the liquid is absorbed. When the quinoa is done, you should have about 1 1/2 cups cooked quinoa.
While waiting for the quinoa to cook, put the onion and sun-dried tomatoes in a medium-sized frying pan and cook for 3-4 minutes or until the onion is soft. The genius part of having the sun-dried tomatoes in this step is that there is no need to add any extra oil, as the the tomatoes should have enough oil still on them to cook up the onion.
Add garlic, steak seasoning, 3/4 cup black beans, and 1/2 cup water (you can add a little more if you want, but I find that my burgers don't stay together very well using more water), stirring to combine.
Simmer this mixture for about 5 minutes or until most of the liquid has evaporated (VERY important as the less liquid you have, the more likely the patties will stay together).
Preheat oven to 350 degrees.
Place hot mixture along with 3/4 cup cooked quinoa into food processor and pulse until smooth.
Transfer blended mixture into a mixing bowl and stir in remaining 3/4 cup cooked quinoa and 3/4 cup black beans. You can choose to season with salt and pepper at this time, but I usually feel as if the steak seasoning is enough for my taste buds.
Allow the mixture to cool a couple minutes, so you don't burn your hands during the patty-making process.
Mold the mixture into 8 patties, or about 1/2 cup each by patting with hands.
Place on greased baking sheet and bake for about 20 minutes.
Flip burgers and bake for another 10 minutes (the outside should be crispier).
Serve with desired toppings on buns or bread and enjoy!
Questions & Replies





Got a question?


Share it with the community!

I, too, saw this on the Vegetarian Times website. We liked, but did not love, these burgers. They did hold together well and were not too moist like some of the veggie burgers I have tried. I melted a little monterey jack cheese on mine and added red onion and tomato as toppings.

Great recipe a good way to use leftover black beans. Your right make sure you cook most of the liquid, if not just cook the patties longer so they will hold.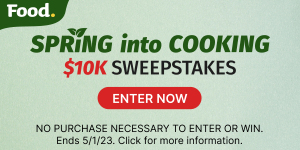 I be crazy about addons, because they are huge!