Cheeseburger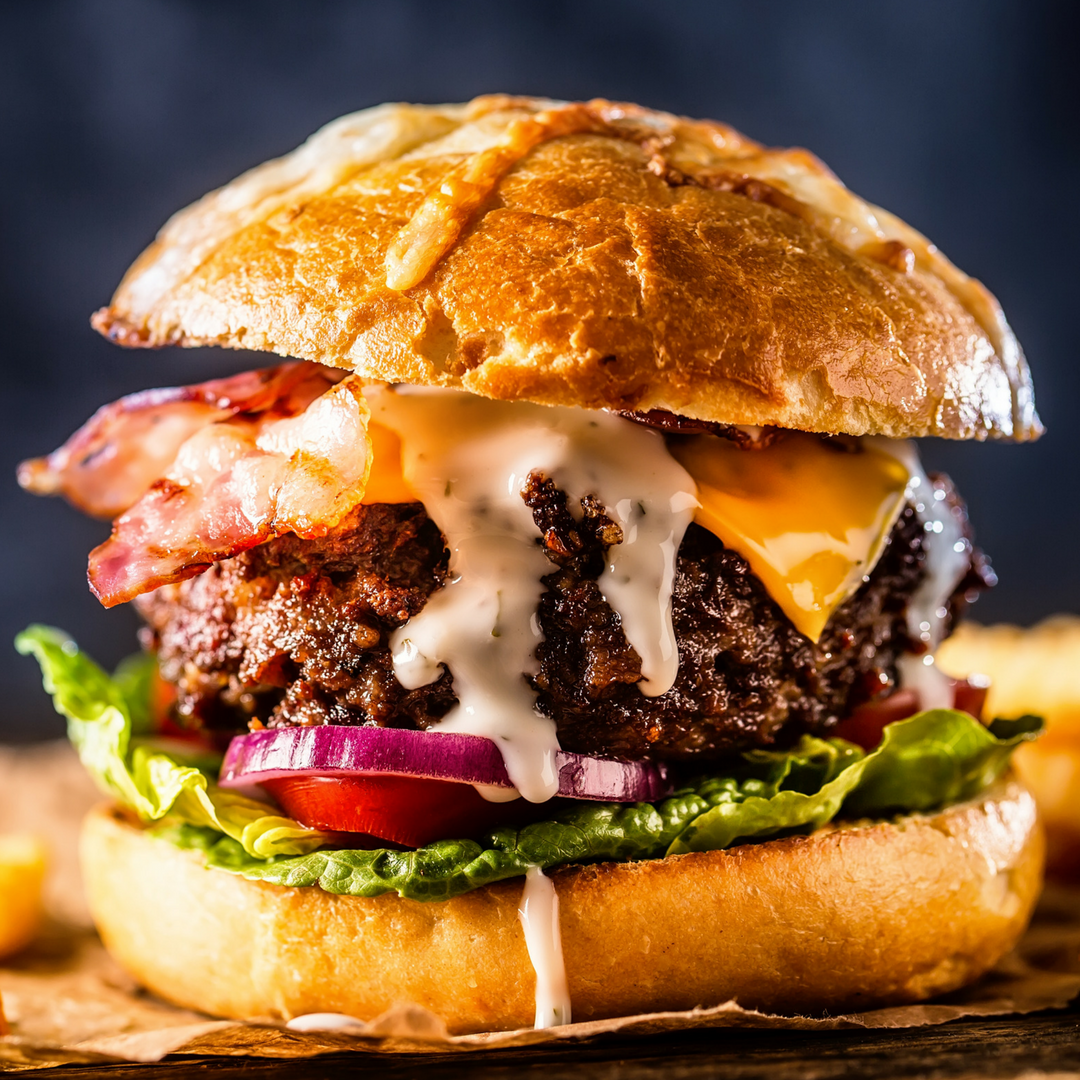 Votes: 0

Rating: 0

You:
Rate this recipe!
Fancy up an ordinary burger with Gubbeen cheese!

Categories
Cooking Instructions
Heat some olive oil in a pan and fry the beef burgers on a medium heat until fully cooked through.


In a separate pan, sauté the onions in a little butter until soft and season to taste.

Warm the burger buns under in a grill for one minute, just until warm.

Before taking the beef burgers out of the pan, place a slice of Gubbeen cheese on top of the side facing out, allow to sit on the burger for 2-3 minutes until warm and slightly melted.

Place the sautéed onion on the base of burger bun, followed by the beef burger and melted cheese.

Add rocket leaves if desired.
These plug-ins are smart!