Hawaiian Grilled Chicken Pizza

Share




Take-out, fake-out Hawaiian pizza, but better and pumped up with all kinds of goodies like grilled pineapple, grilled chicken instead of ham and my secret ingredient – apricot spread for some added sweetness.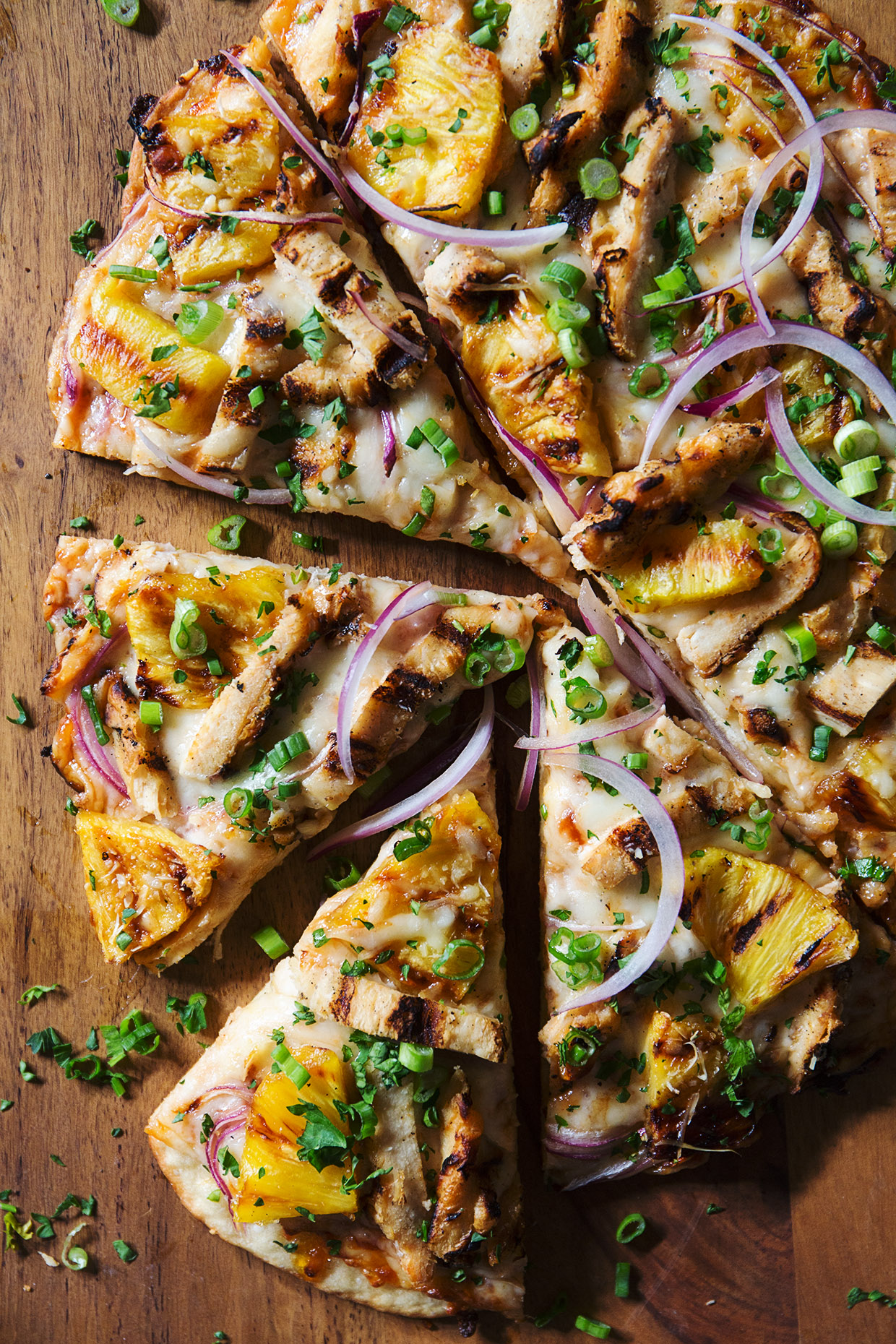 The added grilled pineapples make this recipe, so if you have the time—do it!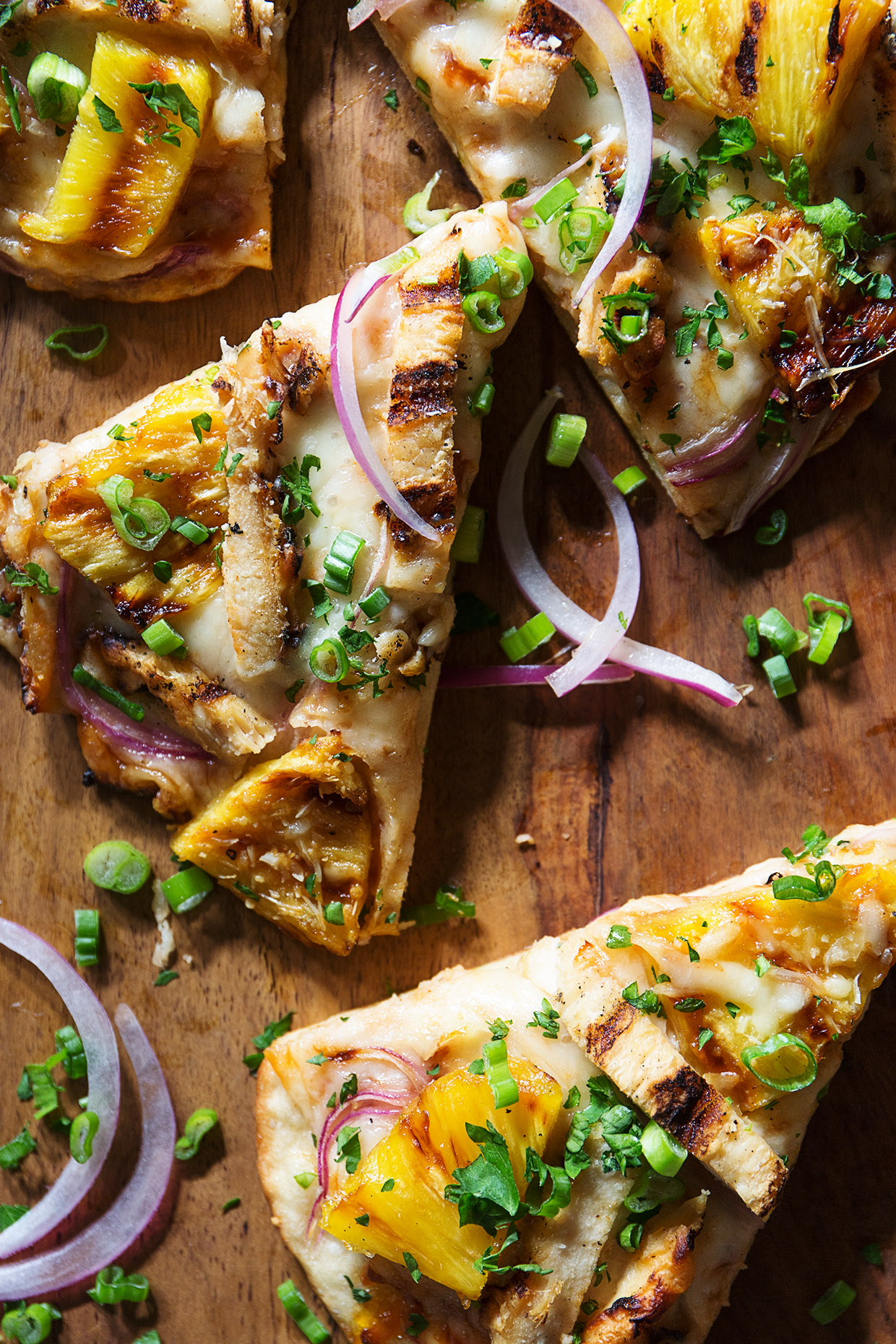 Friday night pizza is quickly becoming a thing around my house. But not necessarily because I'm the biggest pizza fan–nope (although this pizza could change my mind). It has more to do with how fast and easy pizza is to make.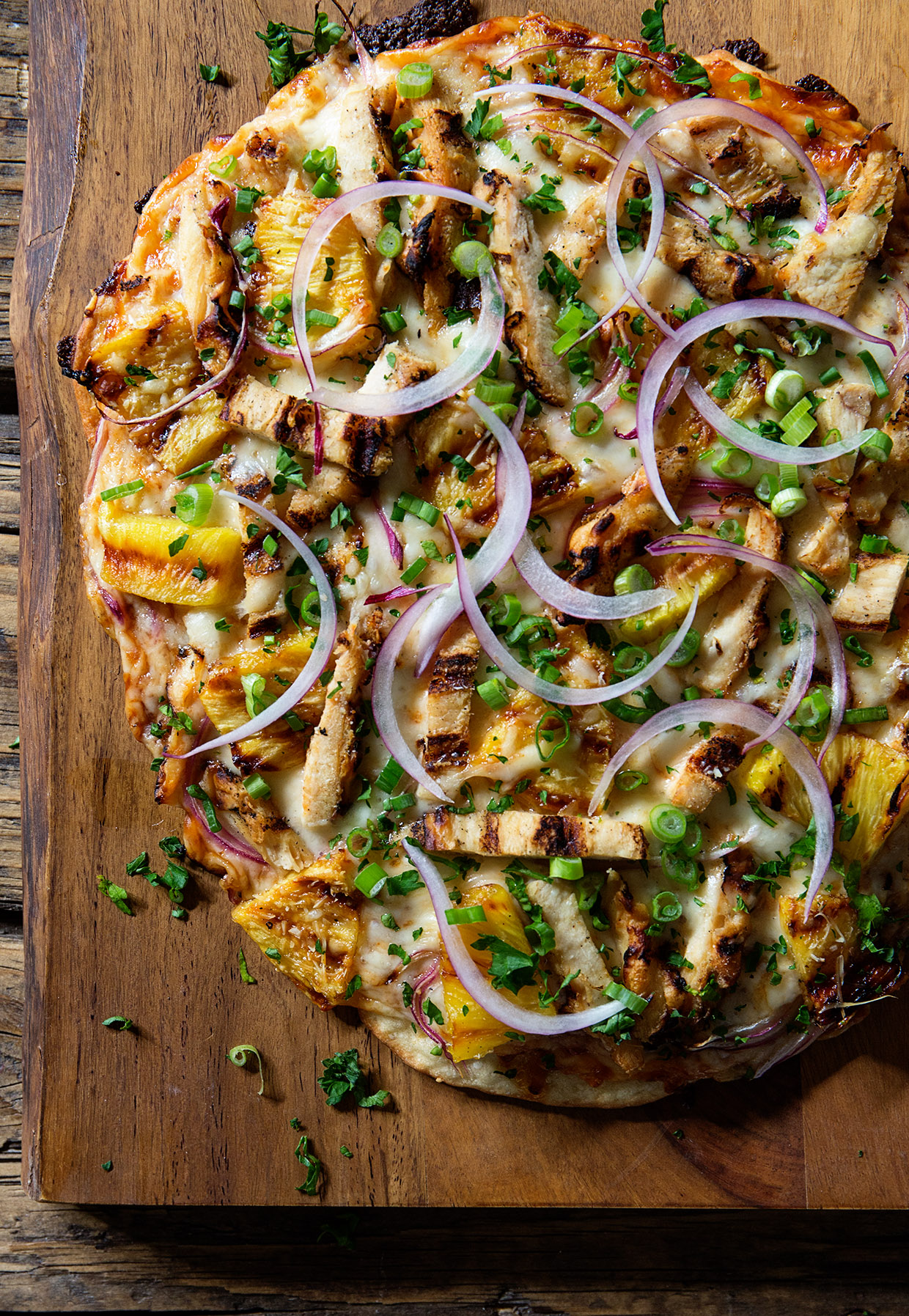 And lately, life's been a little more hectic than usual, so fast and easy is king when it comes to dinner.

Ingredients
Pizza crust:
3/4 cup warm water (about 102-105 degrees F)
1 teaspoon active dry yeast
2 cups flour
1 tablespoon kosher salt
Toppings:
4 tablespoons apricot jam
1/3 cup barbeque sauce (or more according to preference)
1 cup mozzarella
1 cup fontina cheese
2 large grilled chicken breast, sliced
1 cup of grilled pineapples
1/3 cup sliced red onions
1/4 cup green onions
2 tablespoons minced fresh parsley
Instructions
Preparation: Place pizza stone in oven. Heat oven to 500 degrees F. Lightly cover a mixing bowl with olive oil; set aside.
To make pizza crust: Mix and combine water and yeast until looks like miso soup. Add mixture to flour, using a fork, stir mixture around until it becomes shaggy. Dump mixture out onto counter and knead until dough comes together and moist and slightly tacky. If dough is too wet and sticky, add 1 tablespoon of flour at a time. Transfer dough to a lightly oil mixing bowl. Cover loosely with a kitchen towel. Set dough aside for 15 minutes.
In the meantime grill pineapples until grill marks are nice and bown. Remove dough ball and place it between two pieces of lightly oiled parchment paper and roll it to 1/8inch thickness. Remove parchment paper from top. Mix and combine cheeses; set aside. Heat apricot jam to a thin spreading consistency. Spread apricot jam onto crust, layer with bbq sauce, all but 1/2 cup of cheese, grilled chicken, pineapples, red onions. Finally top with remaining 1/2 cup cheese. Use a pizza peel or the backside of baking sheet and transfer it to heated pizza stone.
Bake for 5 minutes and then carefully remove parchment from underneath the pizza with a pair tongs. Bake pizza for another 3 minutes. Remove pizza from oven and allow to cool slightly on a wire rack. *Serve with green onions and minced parsley.
This is one smart constituent.,
Read More