Salty Sweet Fall Harvest Snack Mix

Packed with an irresistible combination of sweet and salty ingredients, you won't be able to stop at one handful. Serve a bowlful of Salty Sweet Halloween Snack Mix at your next party or any time you want a special treat.
Salty Sweet Fall Harvest Snack Mix Recipe
I'm digging deep in the vault for today's recipe. It may be an oldie, but I promise it's still a goodie.
Sweet and salty mixes are my kryptonite. I find the savory and sweet flavor combination soooo addicting.
A handful of sweet. Then a handful of salty. Then a handful of sweet and salty together. All day long.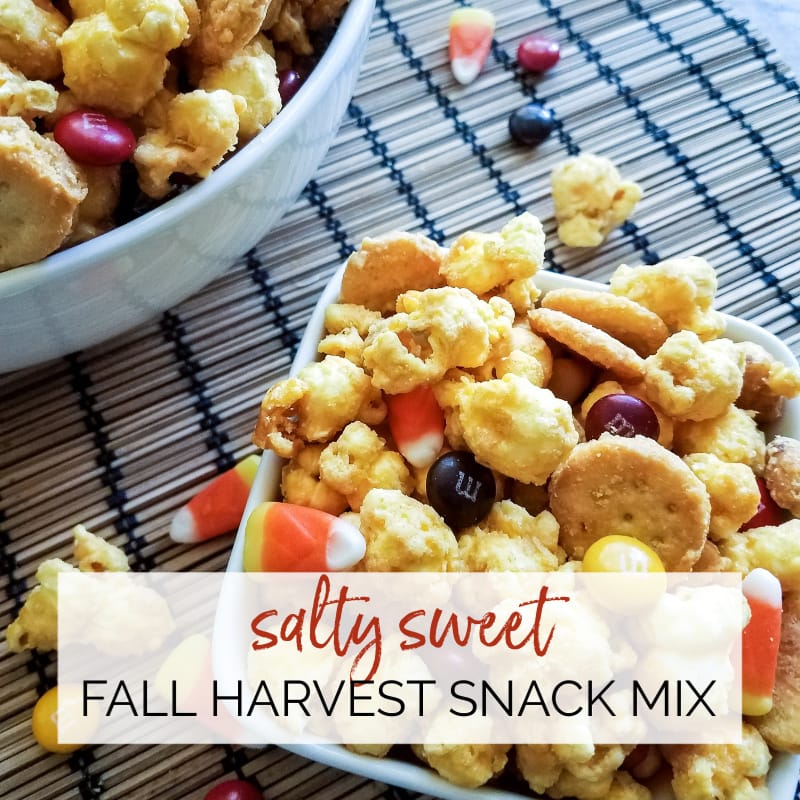 The unique coating on this mix is similar to what you find on caramel corn, but the texture is a little "airier". It's just the right amount of coating to bring all the ingredients together into a cohesive mix.
You'll find yourself going back for "just one more handful" again. And again. And again. Until it's all gone.
Ingredients For Halloween Snack Mix
This mix is a little different than your everyday snack mix. I'm a fan of Chex Mix but sometimes you need to change things up.
Halloween Snack Mix is a combination of popcorn, peanut butter crackers, peanuts, M&M's and candy corn. The coating uses pantry staples you most likely have on hand.
When you mix everything together, you get a delightful explosion of flavor and textures you won't be able to resist.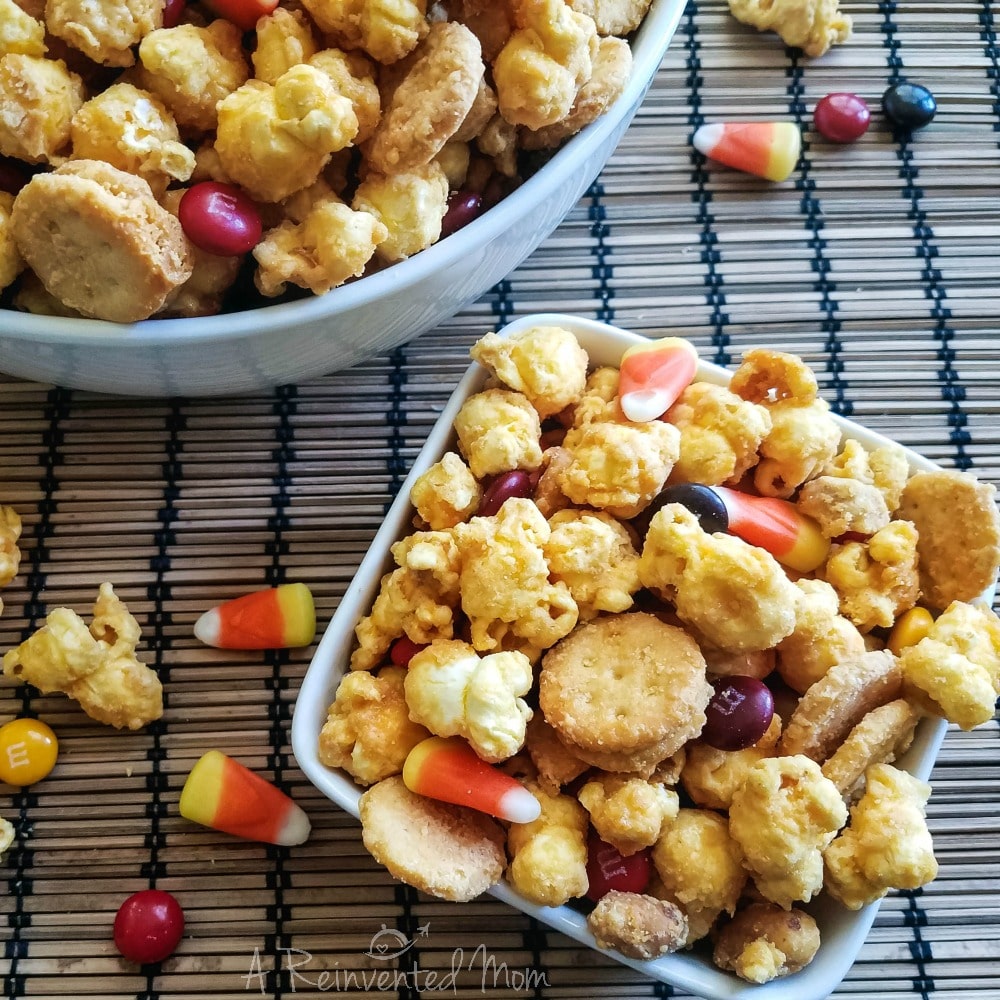 Serving Ideas For Salty Sweet Halloween Snack Mix
While you may be tempted to keep this mix to yourself, it would be a shame not to share. Make a batch for your next gathering. It's a fun addition to my Halloween Charcuterie Board.
Package the Halloween Snack Mix in holiday cello bags for a take home treat for parties. Be sure to inquire about peanut allergies before handing out.
Change up the candies and you're covered for other holidays and occasions. Halloween parties, harvest parties, tailgating parties, birthday parties. Or any time your people need a little snack.
A snack mix this good deserves to be served more than once a year.
Make Ahead Tip
Salty Sweet Halloween Snack Mix can be made several days in advance. Store the mix in an airtight container.
Just a heads-up – you may want to hide the container to keep from nibbling until it's gone. Don't say I didn't warn you!
More Halloween Ideas
Halloween Chocolate Covered Strawberries
Unforgettable Halloween Party Ideas for Tweens and Teens
70+ Halloween Party Recipes & Decorations
Hocus Pocus Bingo + FREE printable bingo cards
Disney Halloween Movies printable
Halloween for Tweens + Hocus Pocus Would You Rather Game printable
Disneyland Halloween: Everything You Need to Know!
***** Pin The Recipe For Later *****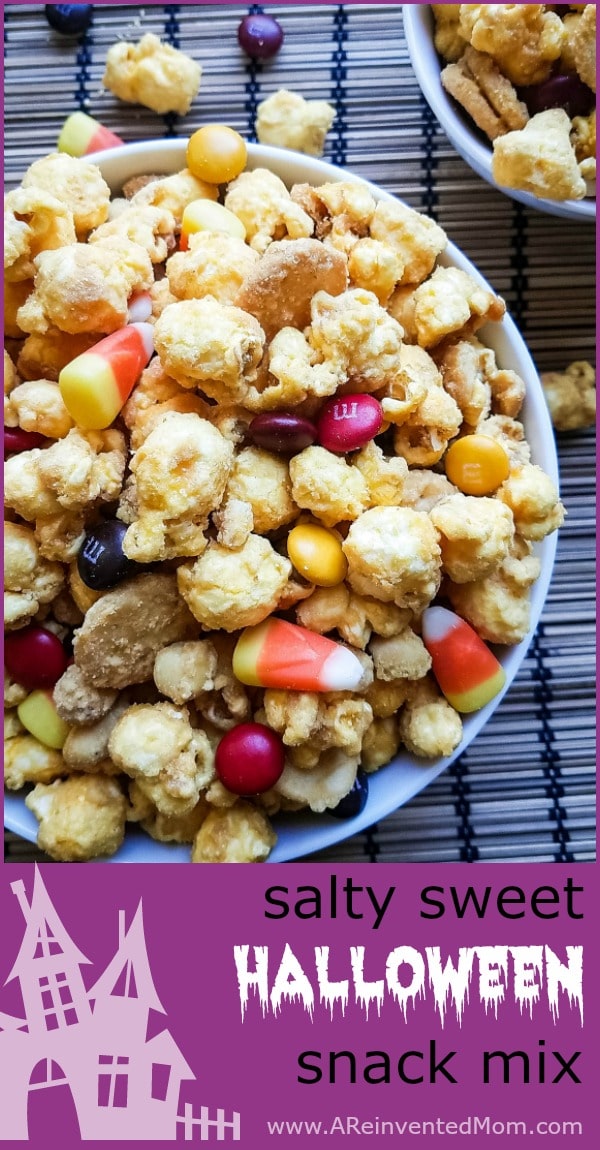 Follow me on Pinterest | Facebook  |  Instagram
A Reinvented Mom is a participant in the Amazon Services LLC Associates Program, an affiliate advertising program designed to provide a means for sites to earn advertising fees by advertising and linking to Amazon.com.
You May Also Enjoy These Easy Party Recipes: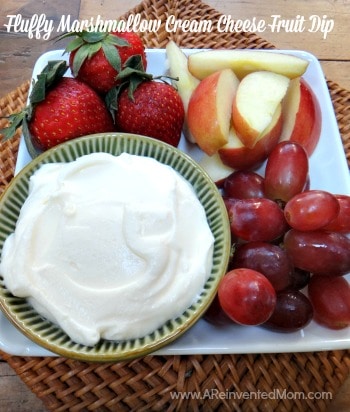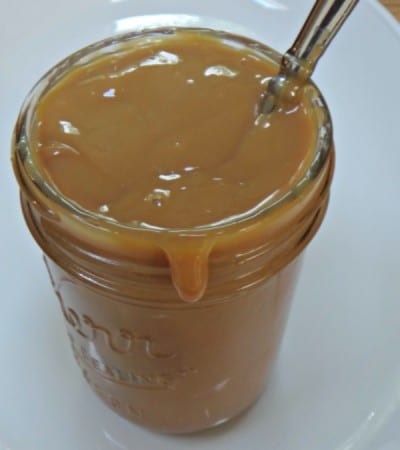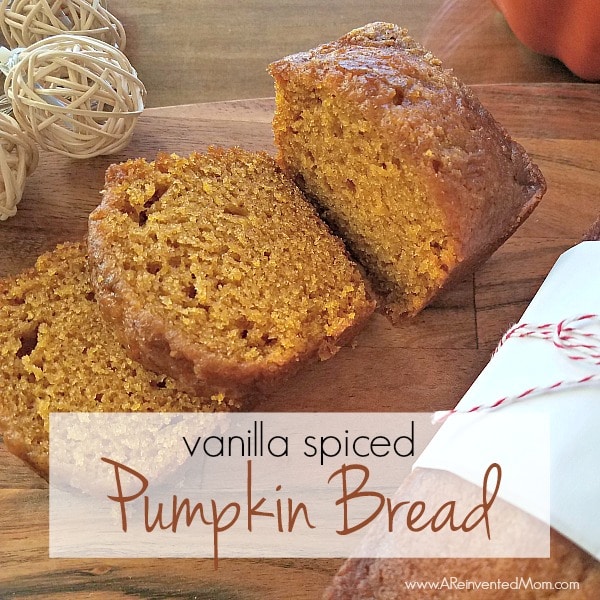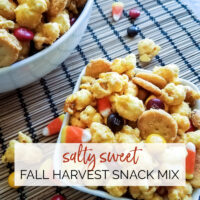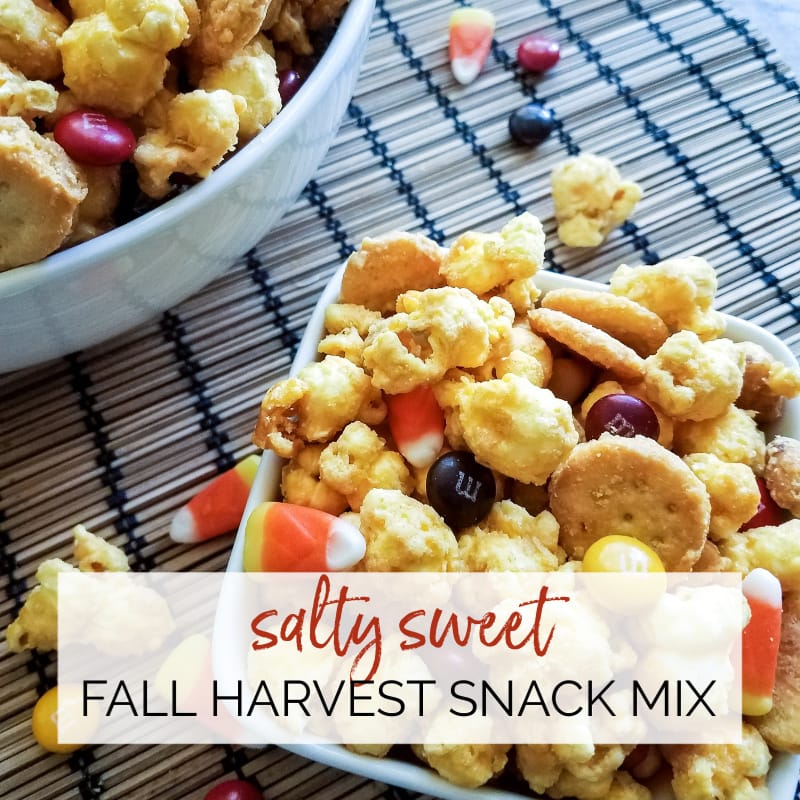 Preheat oven to 250 degrees. Prepare a large cookie sheet by greasing liberally with butter. Alternatively, line the cookie sheet with parchment paper and grease with butter.

Mix the popcorn, crackers and peanuts in a large bowl. Set aside.

Combine butter, corn syrup and sugar in a medium saucepan. Bring to a boil over medium heat. Stirring constantly, continue cooking for 5 minutes.

Add vanilla and baking soda (mixture will bubble). Mix well.

Pour sugar mixture over popcorn mixture and stir to coat ingredients.

Pour onto prepared pan and bake at 250 degrees for 45 minutes. Every 15 minutes remove pan from oven and stir.

Break mixture apart while still warm. Once cooled, add M&M's and candy corn. Toss to mix.
This recipe can be made several days in advance. 
Nutrition information provided as a reference.
Serving: 1cup | Calories: 555kcal | Carbohydrates: 82g | Protein: 5g | Fat: 23g | Saturated Fat: 9g | Cholesterol: 22mg | Sodium: 503mg | Potassium: 118mg | Fiber: 2g | Sugar: 62g | Vitamin A: 280IU | Vitamin C: 0.2mg | Calcium: 67mg | Iron: 1.6mg
Nutritional information is provided as a reference, using an online calculator. We recommend verifying the information independently for accuracy.
*** Pin this tasty Fall snack mix for later ***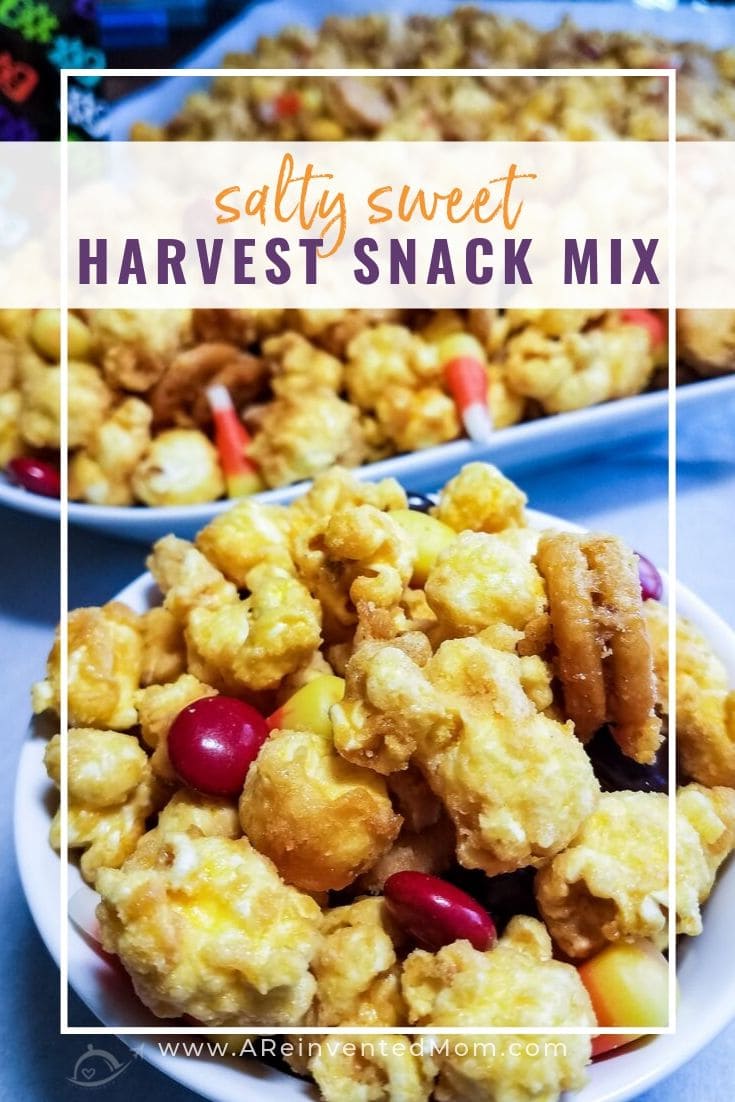 This is another smart plug-in!!