Shrimp Diane


"This is indescribably good…..a great recipe for a special occasion for 2 people. If you plan on making this for more than two people, do it in separate batches. I serve this over rice and also have french bread to mop up the delicious sauce. Recipe is from Chef Paul Prudhomme's Louisiana Kitchen."
Ready In:

42mins

Ingredients:

15
1



lb medium shrimp, shelled and deveined (use the shells to make shrimp stock)


6



tablespoons shrimp stock (use my recipe for seafood stock or your own)

3⁄8

lb unsalted butter

1⁄4

cup very finely chopped green onion

3⁄4

teaspoon salt

1⁄2

teaspoon minced garlic

1⁄2

teaspoon ground red pepper (cayenne)

1⁄4

teaspoon white pepper

1⁄4

teaspoon black pepper

1⁄4

teaspoon dried sweet basil leaves

1⁄4

teaspoon dried thyme leaves

1⁄8

teaspoon dried oregano leaves

1⁄2

lb mushroom, cut into 1/4 inch slices


3



tablespoons very finely chopped fresh parsley



French bread, pasta or steamed rice

directions
In a large skillet melt 1 stick of the butter over high heat; when almost melted, add the green onions, salt, garlic, the ground peppers, basil, thyme and oregano; stir well.
Add the shrimp and saute just until they turn pink, about 1 minute, shaking the pan (versus stirring) in a back-and-forth motion.
Add the mushrooms and 1/4 cup of the stock; then add the remaining 4 tablespoons butter in chunks and continue cooking, continuing to shake the pan.
Before the butter chunks are completely melted, add the parsley, then the remaining 2 tablespoons stock; continue cooking and shaking the pan until all ingredients are mixed thoroughly and butter sauce is the consistency of cream.
Serve immediately in a bowl with lots of French bread on the side, or serve over pasta or rice.
Questions & Replies





Got a question?


Share it with the community!

I've been making this dish for a couple of years now. I serve this as an appetizer served with fancy toothpicks and french bread to soak up leftover juices. The difference to mine is I add white wine (instead of the shrimp stock) to the green onion mix and let it reduce a bit before I add the shrimp and I don't add any mushrooms. I use about 2 Tbsp butter and 2 Tbsp olive oil. This was my own creation one night when we were having company and everyone just loved it. I'm requested to make it all th time now. I had no idea it was called "Shrimip Diane". My name is Diane.

Sorry Jude. The is an original Paul Prudhomme recipe from the early 1980's. Exactly every measurement. SMH.

I have made this dish using this recipe for New Years dinner for over 20 years. It is truly a winner. One recommendation that I have for those who don't want to make their own stock is to use clam juice, which is available in most any grocery store. It is a much better (seafood-based) substitute instead of using chicken stock.

Great and super easy. I used claim juice since I did not have shrimp stock. I also only used half of the cayanne because of my kids. I would have used full amount of cayanne otherwise.
We had ours over egg noodles with garlic bread and steamed artichokes.

The next day we had left overs. When I reheated I added a dab of olive oil and tablespoon of butter and 2 sprinkles of crushed red peppers.

Absolutely fabulous! I used shrimp 'stock' made from a shrimp bouillon cube I had on hand from an Asian market, and I used my Pampered Chef Egg Slicer to make short work of slicing the mushrooms. We thought the amount of cayenne was perfect! And even though I reduced the butter to 4 tablespoons plus 4 tablespoons of a no-cholesterol butter spread, all the flavors were wonderful and well-balanced. I served this over fettucine noodles. Hey Jude – Thank you for an easy-to-make but outstanding dish!
see 5 more reviews



Wow, this was good. I used the full amount of cayenne. My sauce was a little loose but that was because I used margarine in place of the stick of butter. I finished with real butter so we had the flavor but not all the fat. Served on low carb pasta. Great meal.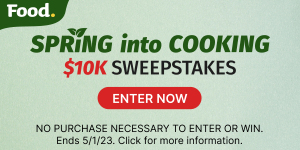 These plugins are clever!!