tavern style taco pot roast

Tavern style taco pot roast so tender that it melts in hour mouth! With this recipe and multicooker, you can double yourself!
Rice Cookers
Tavern style taco pot roast that is so tender that melts in hour mouth is hard to do in under a couple of hours. With this recipe and multicooker, you can!
This post on tavern style taco pot roast is a paid partnership with Cuckoo Electronics America. All of the opinions and information you see here are entirely my own. Cuckoo is probably known more often as one of the rice cookers. But, it's so much more than simply a rice cooker. 
I have never in my life owned a pressure cooker. Why? You'll just have to watch the video in this post to see why. I will tell you that it happened in my childhood, and I received no intervention for it! Well, that is, until now. Until I recently was given this Cuckoo 8-in-1 Multicooker to try and use in my kitchen. Rice cookers like this Cuckoo multi-cooker will be perfect for meats, stews, soups, pastas, browing and frying and more. 
Pressure Cooker
First of all, I don't do a lot of appliances least of all a pressure cooker (up until now). I reckon I'm kind of old school that way. I don't own a bread maker. I make bread the old fashioned way, elbow grease, kneading and work. For me there's just something about the feelings and emotions that go into the ingredients and dough as I work it. I don't own a rice cooker. No pressure cooker. I do own a slow cooker. But, now after spending time with the Cuckoo Multicooker, I must say I am the proud owner of some really cool upscale safe and attractive appliances in an 'all in one' appliance! That's the first thing I love about Cuckoo, it's multi-functional. I'm going to be saving seriously valuable real estate in my pantry by not having shelves of appliances. Hey, this thing even can be a yogurt maker. While I haven't tried that feature yet, I surely will because I love yogurt!
Before even trying to cooking anything in Cuckoo, yes, that's 'her' name, which I think is cute, I thoroughly read the manual. Cuckoo is a 'smart appliance' much like your smart TV or smart phone, so there's a learning curve there that you want to make sure you go through to ensure the best results of your cooking with her. The tagline for Cuckoo is 'I cook. You rest.' And, there's nothing more true than that!
Here's the Cuckoo I have and I love it!
Reviews for InstaPots
I know reviews for instapots is what you think you're going to be reading, but not so. What I'm sharing with you is like an instapot but not an instapot. So this review is for the Cuckoo, which is a multi-cooker that's like an instapot. 
Let's look at some of the things about the Cuckoo that I thought were noteworthy and that really appealed to me. It's a space saver with its 8-in-1 design. You've got a Pressure Cooker, Slow Cooker, Rice Cooker, Browning/Fry/Saute, Steamer, Food Warmer, Yogurt Maker, and Soup Maker. About everything you need for lots of different foods. I really like the programmed steam releaser which releases steam automatically. That means you don't have to twist or turn anything to have that steam escape!
Best Pressure Cooker
When you're looking for the best pressure cooker, there are features that are important. The removable pot, which is stainless steel and has a non-stick coating, is handy and you can remove the cover lid as well for cleaning. And, it's dishwasher safe. I also like that it has an auto steam clean feature, which with just one push has a strong jet steam that cleans and sanitizes the interior of the multi-cooker. Not too shabby, huh? And, the removable holder that accumulates the steam (water dew dish) is quick and easy to slide out and empty.
There are built in safety features that just help second guess any mistakes that you might make. And, I've run into some of them, and happily so, as I've experimented and cooked with Cuckoo!
Cuckoo is intuitive to use. Very user friendly. And, honestly, I LOVE the voice navigation that you can turn off if you want. For me, though, I get a kick out of hearing Cuckoo's 'voice'. talking to me! But, if you want to quiet Cuckoo, then you can. Another brainy thing about Cuckoo is the 3D heating technology; yes, the entire pot acts like a heating element so that food is cooked more evenly and up to 20% faster.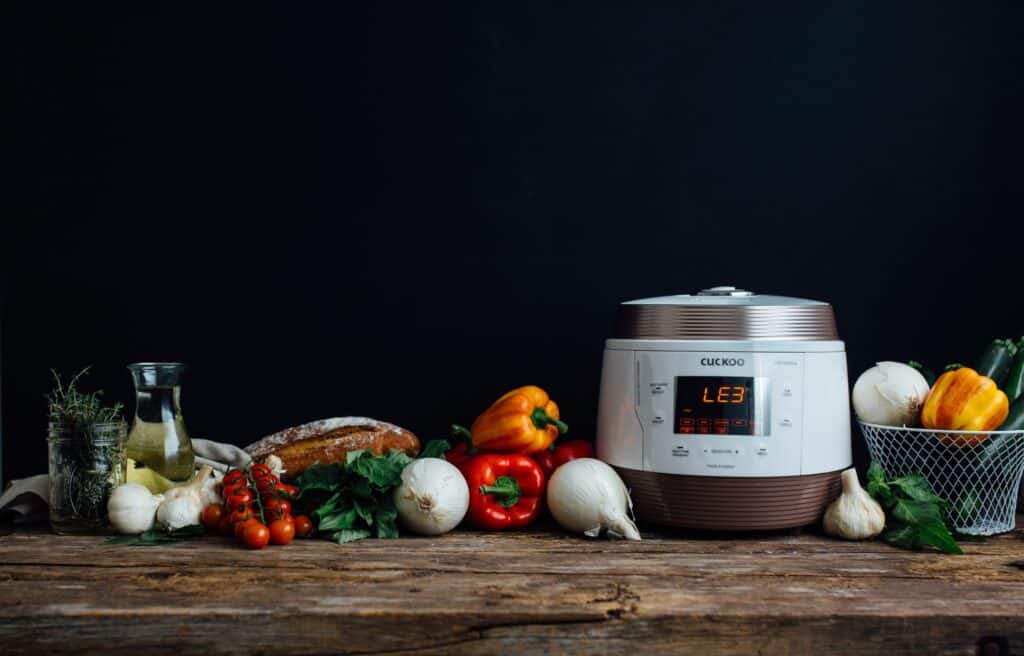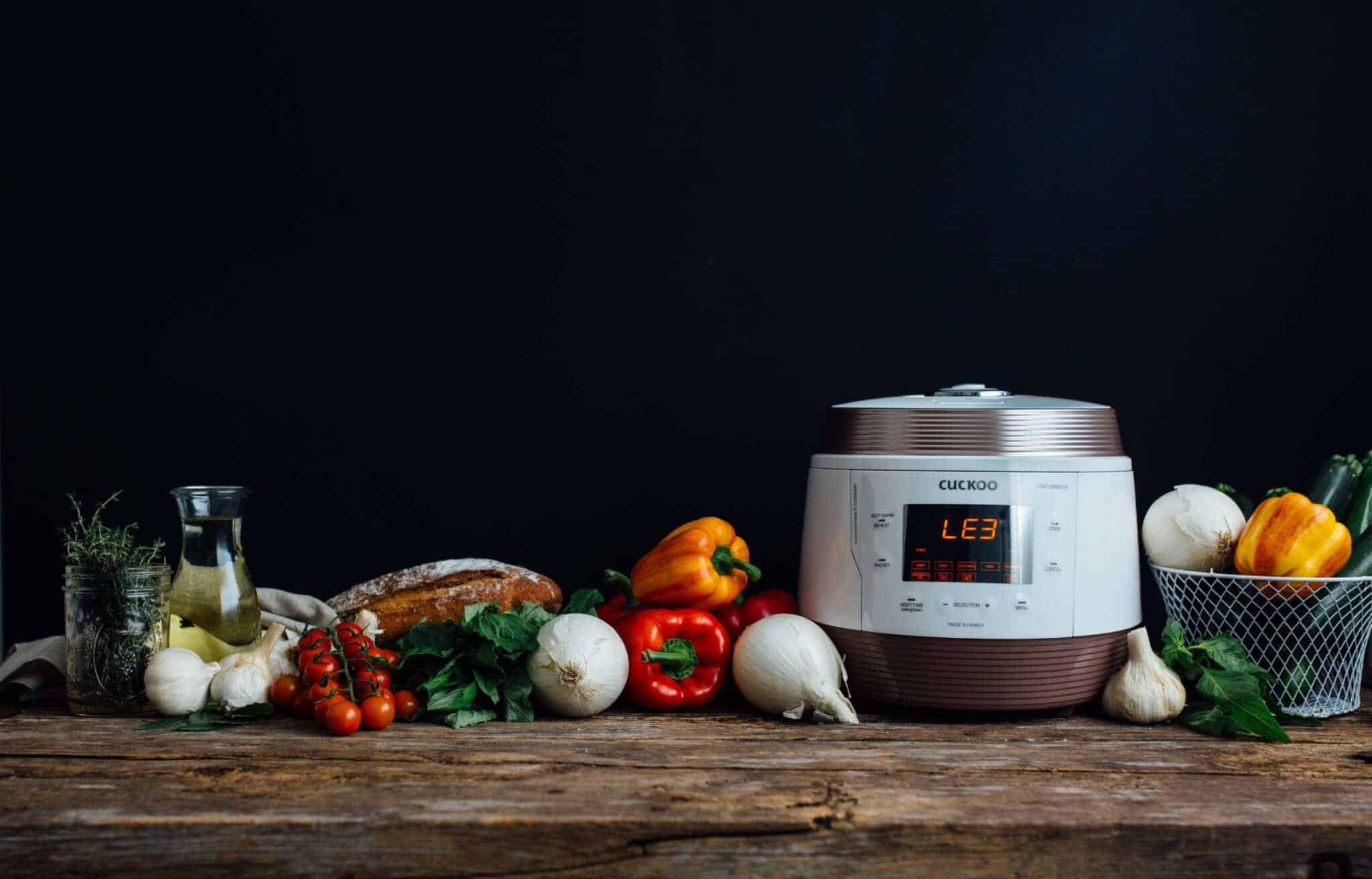 Shredded Beef Recipe
Who doesn't love tacos! And, if you're looking for a shredded beef recipe to use with your tacos, then this pressure cooker recipe for tavern style taco pot roast is it. The shredded beef is simply velvety tender and melts in your mouth. 
Mississippi Pot Roast Recipe
I know you've heard of the insanely popular Mississippi pot roast. Well, this recipe is kind of like the first-cousin of the Mississippi pot roast recipe. And, if you want to throw in some pepperoncini into the pot, have at it because that would only add more flavor. 
Pressure Cooker Recipes
All in all, having Cuckoo in the kitchen with me is like having a 'sous chef' that I can put on auto-pilot. Yep, I can do other things, double my output and do things without worrying about whether something's going to burn, scorch, over or under cook, need more water, need temperature settings changed and other things that typically require my attention as I cook. Pressure cooker recipes are so prevalent on the web that finding something to cook isn't an issue. Plus, with the Cuckoo you'll get a cookbook of pressure cooker recipes that are really varied and perfect for two to large families. 
Finally, Cuckoo is a sleek really pretty gizmo that while large, like most slow cookers, looks really attractive sitting on the kitchen counter. Honestly, for those folks in tight spaces, like small apartments, tiny houses, RVs and campers and more, Cuckoo is the perfect appliance to have because of her conveniences and versatility! And, if you've got the luxury of space, a large kitchen, lots of counter space, pantry space and more, then Cuckoo will only make this space more efficient and productive
You'll find a link to Cuckoo on Amazon after this recipe. To learn more about this product, go to Cuckoo Multicooker. Looking for more delicious and easy Cuckoo recipes? Click here! 
Find more great information on the Cuckoo 8-in-1 Multicooker on their Facebook and Instagram
Pot Roast
Usually when you make a pot roast, you make a big one. You probably have leftovers. The meat is tender tasty and perfect for so many other dishes. Once you taste this pot roast lasagna, the next time you make a pot roast, you'll probably buy a much bigger one then freeze the cooked meat for this recipe later! Cooking once and eating two or three times sure does save time, energy and money. Plus, it's just darn smart for busy families, people with hectic lives and more.
With a little planning, you can do a big pot roast and get three meals, each different, from it! And, when I say planning, it's simply a matter of thinking, ok, I'll do pot roast and sides first, then a lasagna, and if there's any left after that, let's do sandwiches or a hearty vegetable soup.
This rustic family beef stew and many others here on the website are perfect pressure cooker recipes!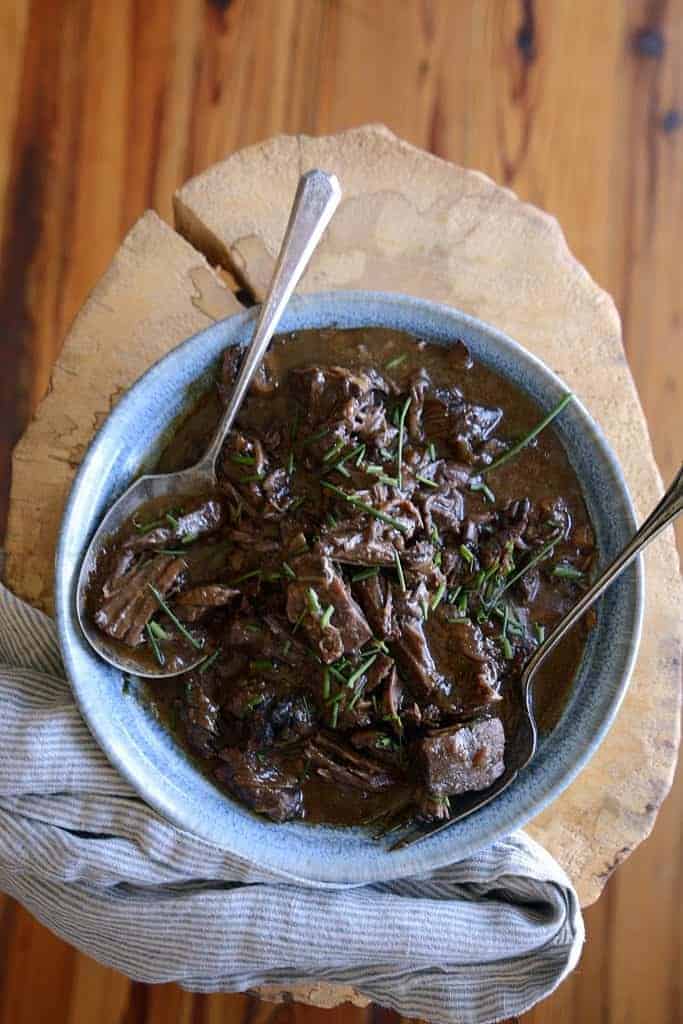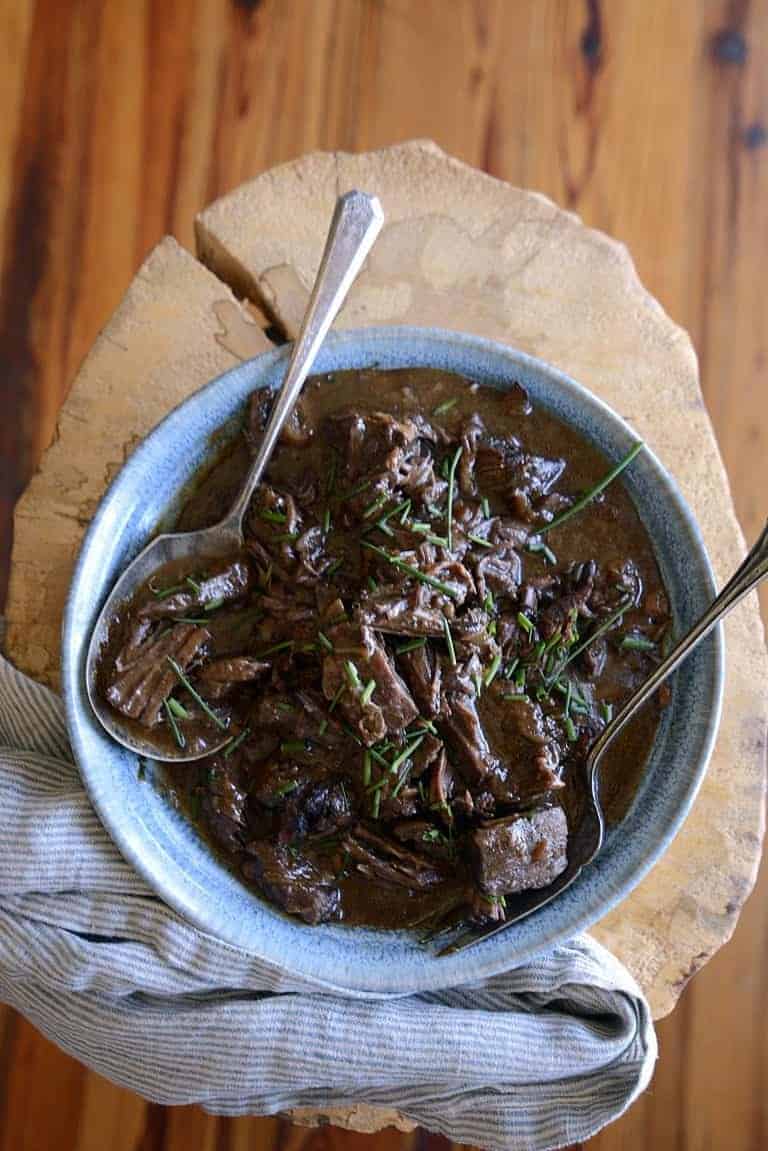 Ingredients
3 Tbl. olive oil, substitute canola oil
2 to 2 ½ grass-fed beef chuck roast, cut into about eight to ten big chunks
12 oz. organic cream of mushroom soup
½ cup red wine + ¼ cup water
1 (1 oz.) taco seasoning mix
1 (1 oz.) onion soup mix
1/2 tsp. red chili flakes
2 Tbl. Braggs Nutritional Yeast
Instructions
In a large measuring cup (3+ cup capacity), whisk together the pot roast sauce, wine, water, taco seasoning mix, mushroom soup , salt, pepper and nutritional yeast.
Put the oil in the Cuckoo pot, add the beef slices/pieces, and pour the mixture on meat.
Close the lid. Using [MENU] button, select [Meat} and set the cooking time to 90 minutes. Turn lid to [Lock]. Press [COOK] button.
If your pot roast is not tender enough, cook another 15 minutes in the pressure cooker.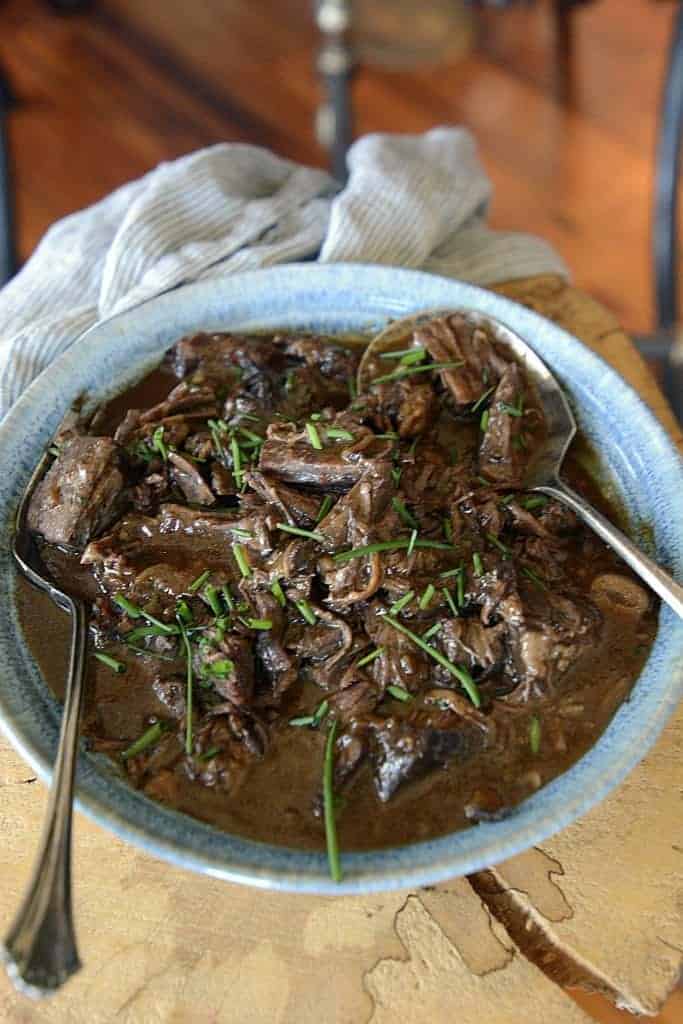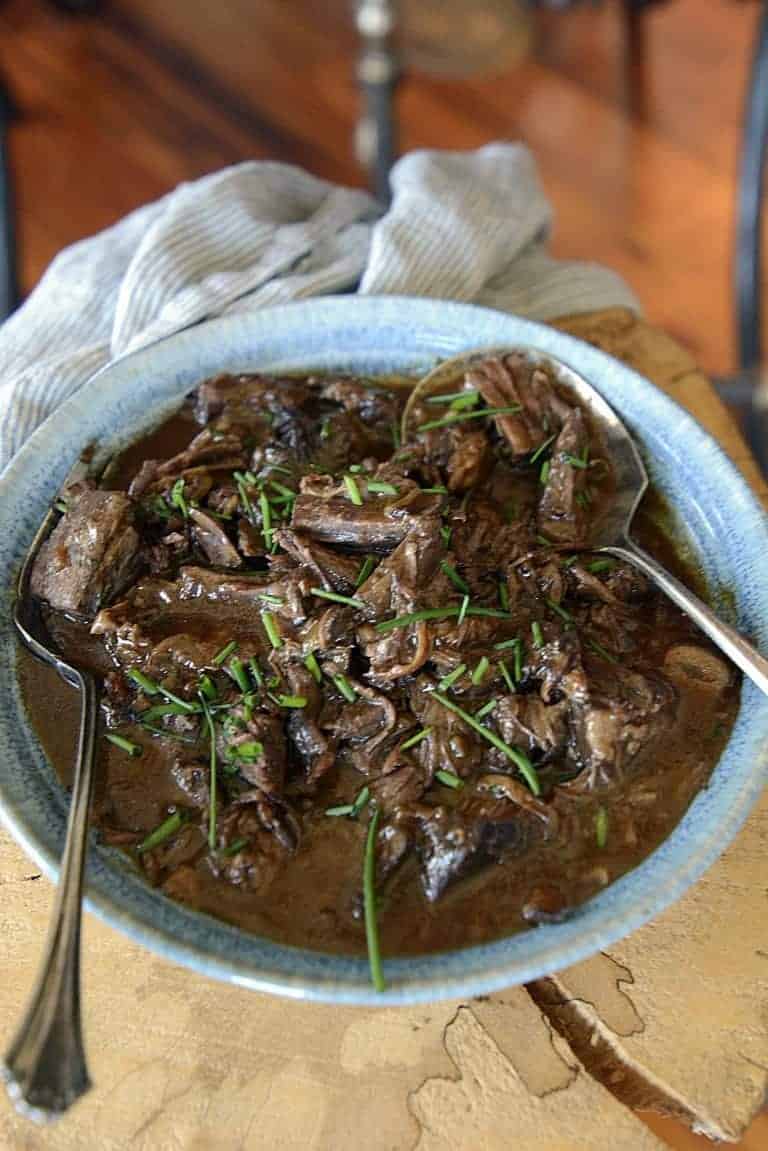 This is one interesting plugin!!