Vegan Italian Walnut Stuffed Mushrooms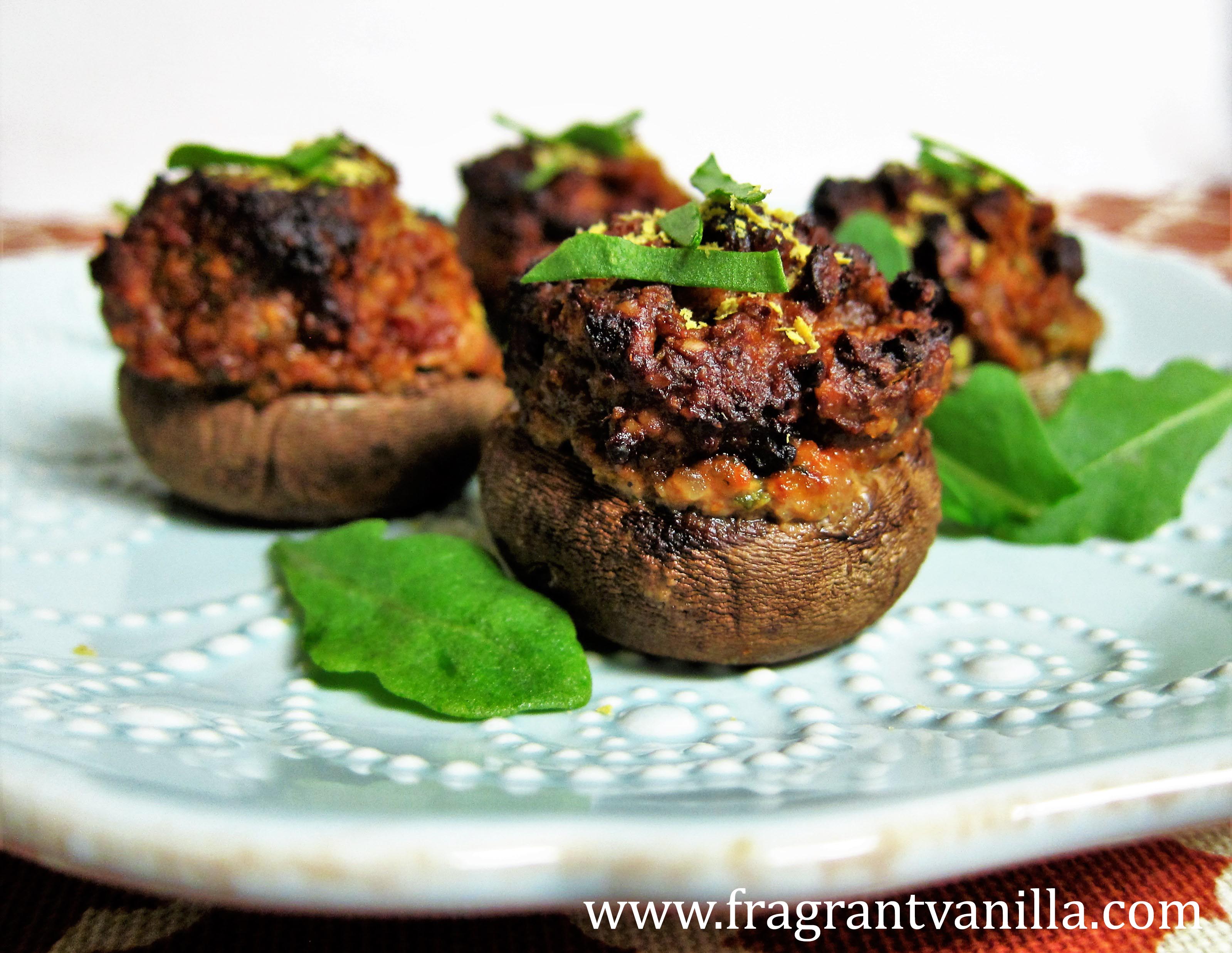 From time to time, my Mom brings me veggies and asks me to make something with them for her, or to veganize a classic recipe and I am more than happy to do so!  She has been trying to eat more plant based lately, and I am proud of her for that!  She brought me some mushrooms this week, and asked if I would make stuffed mushrooms for her because they were so beautiful.  They sounded good to me to, so I was all for it!  This Italian restaurant we used to go to had stuffed mushrooms, and I thought I would make something similar to those.  Those mushrooms tasted good, but my Mom had said they would be better with a less bready stuffing.  They also had cheese, so I had to figure out how to give them a cheesy flavor as well.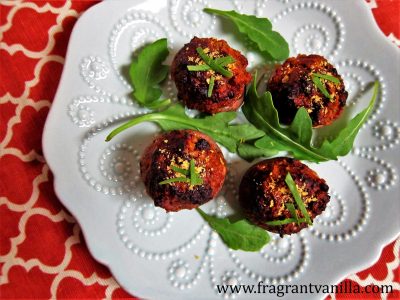 I decided on a walnut stuffing, because in the past I have made walnut meat for things (in my fully raw days) and it is always a hit.  It is usually a substitute for beef, but I thought it would be good here because it would taste similar to meat balls.  I mixed in my typical Italian herbs along with some arugula, tomato paste and some nutritional yeast to give it a cheesy flavor, and it did taste like really good meat balls (but better since it was vegan).  I knew these guys were going to be good!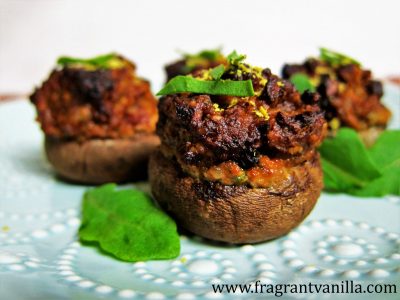 I stuffed all of the mushrooms, popped them into the oven, and couldn't wait to try them once they were baked.  They smelled amazing while baking, enough to make anyone really hungry.  They tasted even better than I had hoped, but most importantly, my Mom thought they were delicious as well!  These would make a great appetizer for a Holiday party! But they make a wonderful snack, or light dinner with a salad as well.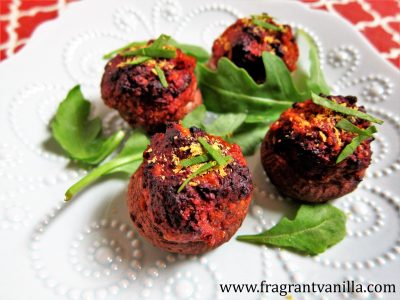 Vegan Italian Walnut Stuffed Mushrooms

Serves 6 as an appetizer
Ingredients:
1  1/4 cups raw walnuts
1/4 cup nutritional yeast
1/2 tsp dried basil
1/2 tsp dried oregano
1 garlic clove
1/4 tsp sea salt, or to taste
2 Tbsp tomato paste
1 hanful arugula or spinach
8 oz crimini mushrooms, stems removed
Directions:
Preheat the oven to 400F degrees, and line a sheet pan with parchment.
Combine the walnuts, yeast, basil, oregano, garlic and sea salt in the food processor and process until chopped and walnuts are small pieces. Add the tomato paste and arugula and pulse until blended and arugula somewhat chopped.
Spoon into the mushroom caps so that they are heaped full.  Place in the oven, and bake for about 30 minutes until the mushrooms are tender.  Remove from the oven, garnish with basil, and serve!

(Visited 157 times, 1 visits today)
My grandpa says this plugin is elegant!