Vegan Queso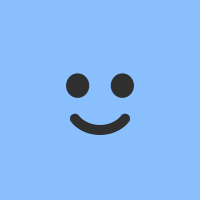 "This vegan queso is ABSOLUTELY AMAZING! I've only been a vegan for about two months and I'm having major cheese withdrawals, but this queso is the perfect fix! It can be used as a dip, spread, or sauce. Let me know what you think!"
Ready In:

20mins

Ingredients:

8
1⁄4

cup nutritional yeast

1⁄4

cup unbleached flour


1



teaspoon paprika


1



teaspoon salt

1⁄2

teaspoon garlic powder


2



tablespoons fat-free margarine


1



cup water


1



(5 ounce) can rotel (any kind you like, or you could use 1C of salsa instead)

directions
Combine dry ingredients first in a small saucepan.
Add water.
Whisk CONSTANTLY over medium heat until mixture is well incorporated. (If you don't constantly whisk it, the sauce will become lumpy!).
Add margarine and Rotel and mix for about another minute or so.
Questions & Replies





Got a question?


Share it with the community!

always a fan of vegan queso as dairy can be quite a problem sometimes. This one def does the trick! the nutritional yeast and paprika give it that cheesy taste.

I've been craving queso for such a long time and this was so easy and so delicious

I made this last night and it was amazing! It tastes and smells just like how I remember the real thing. It made a great sauce for nachos while warm, and it was still really good as a dip after being in the fridge. The only thing I would change for the next time I make it is cutting the salt down a little as it was almost too salty.

Just used this recipe (minus the Rotel/salsa) as a base for vegan Mac & cheese…delicious, versatile recipe!

see 7 more reviews




This was awesome!! Tweaked it a bit with veggie broth instead of water, and used smoke paprika for a extra flavor. Actually tastes better than most real Queso I have tried. Easy and quick to boot. Aside from the Vegan angle, gonna get this recipe to all of my lactose intolerant friends.

Made this last night, with some changes. As Con-Agra is evil, I just used salsa instead of rotel. I added chili powder, onion powder, and cumin to taste as I made the recipe, and a dash of cayenne. Unfortunately, I didn't have "fat-free" margarine… so I just used regular, though I am going to try cutting down on it next time. My husband said it was "the best nacho sauce I've ever had". 🙂

This is another beautiful addon!!
Banana Peanut Butter Cupcakes
Halibut W/ Coconut and Green Curry