Vegan Stuffed Shells

These 5-ingredient vegan stuffed shells are such an easy and fancy vegan dinner!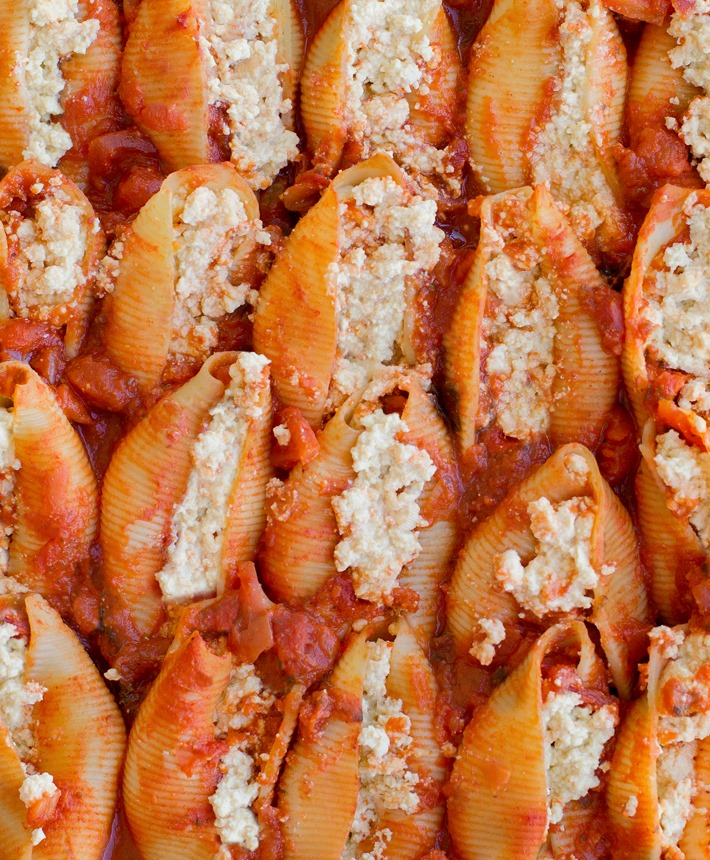 A healthy vegan meal for the whole family
The savory filling in the plant-based shells can be made with just three ingredients, and there are NO cashews in this one!
They're great for potlucks, holidays, or weekend family dinners. And when I made them once for guests visiting from out of town, apparently people didn't even realize they were vegan.
One of my friends asked me when I'd started eating dairy again!
Vegan dessert suggestion: Vegan Chocolate Chip Cookies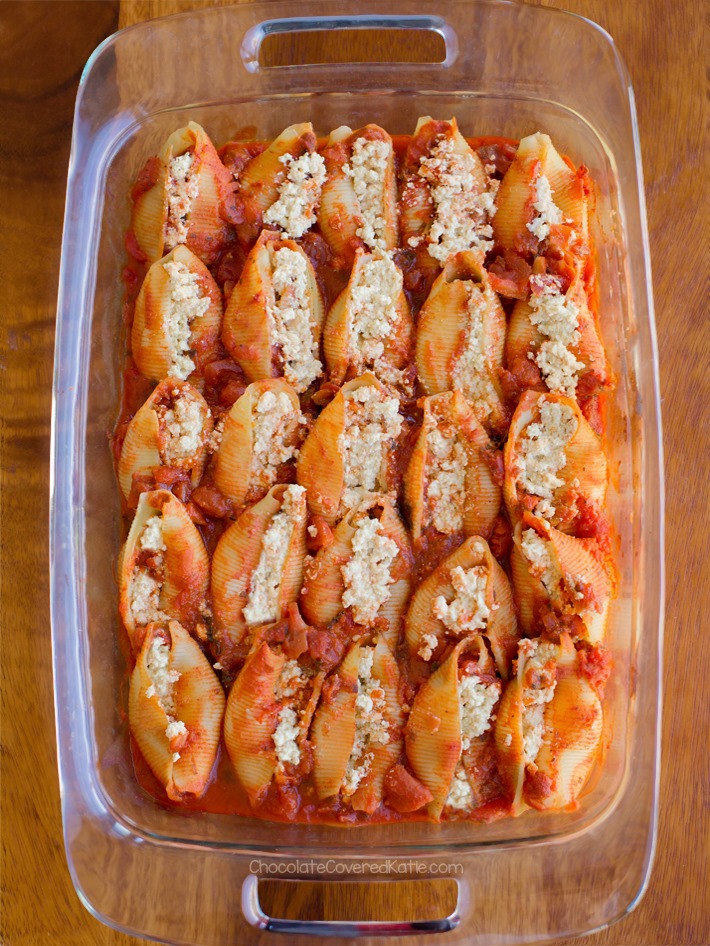 Homemade Vegan Stuffed Shells
High Protein
Oil Free
Dairy Free
Plant Based
Just 5 Ingredients
From start to finish, the entire recipe can come together in under 40 minutes. You simply boil the pasta, add the filling, and let the oven do the rest.
Served with roast vegetables or a side salad, it's a healthy and filling meal that won't weigh you down.
And while I wasn't trying to make a vegan version that tastes exactly like traditional non-vegan stuffed shell recipes, it is delicious in its own right, not as a substitute for something else.
Side note: If you're looking for jumbo whole wheat pasta shells, it surprisingly doesn't seem like such a thing is available (at least in the US in 2019).
I just used regular jumbo shells, but they do make whole grain Brown Rice Pasta Shells (ingredients: stone ground brown rice, rice bran, and water) if you need a whole grain option.
Or it also works to stuff and roll up whole wheat lasagna noodles instead of shells if you prefer.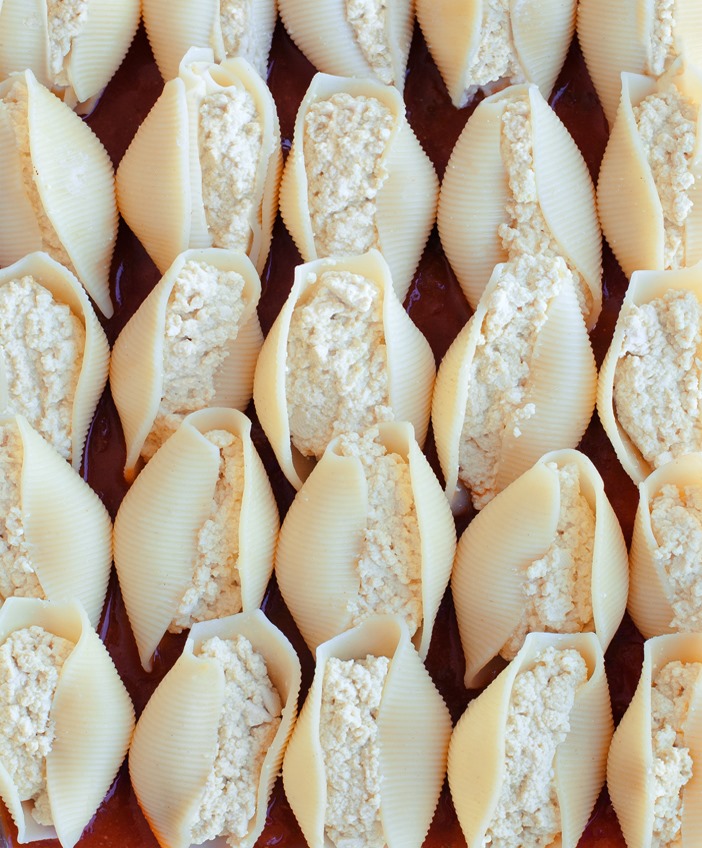 How To Make Stuffed Shells
Start by cooking the shell pasta according to package directions, until just al dente.
Drain off the water, but do not rinse.
Meanwhile, mash all remaining ingredients except sauce and optional cheese, and preheat your oven to 350 degrees Fahrenheit.
Spread 1/3 of the pasta sauce in the bottom of a 9×13 baking pan. Stuff the shells with filling, then place the stuffed shells on top of the sauce in the pan.
Cover with all remaining sauce (and the cheese, if using), and bake on the center rack for 25 minutes.
I like to heat some extra pasta sauce to spread over top just before serving. Cover leftover pasta, and refrigerate for up to 4 days. Or leftovers can also be frozen in an airtight container for weekly meal prep.
Also try this Vegan Banana Bread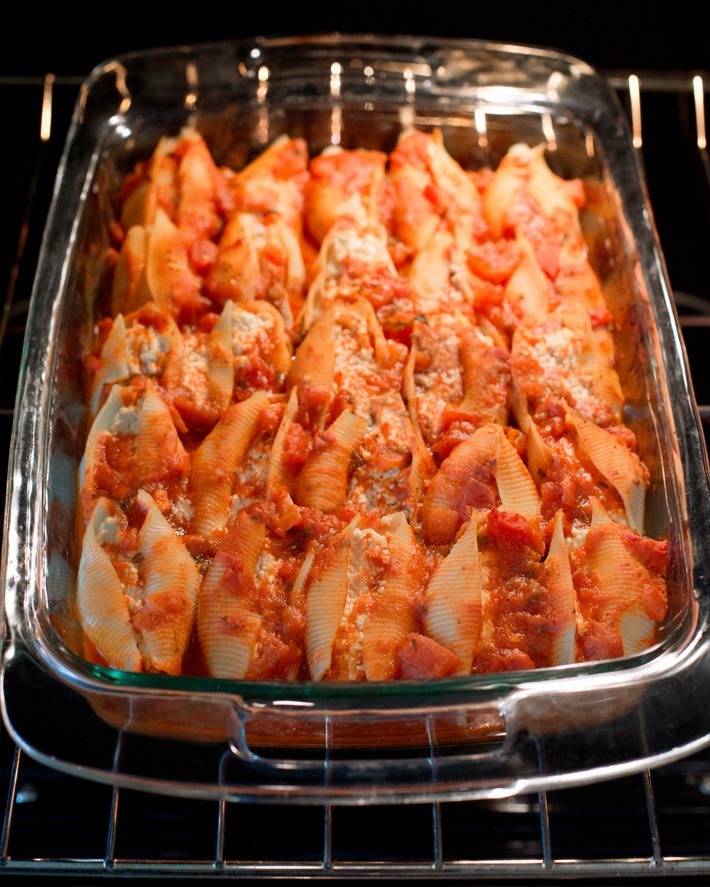 You can make the recipe with either homemade or your favorite jarred pasta sauce.
Or for white stuffed shells, feel free to skip the tomatoes and cover it with my favorite Vegan Ranch Dressing or Vegan Cheese Sauce.


Here are 12 additional Vegan Pasta Recipes
Pin it now to save for later
8

oz

uncooked jumbo shells

21

oz

firm tofu

(Soy Free Version here)

1 1/2

tsp

salt

3/4

tsp

garlic powder,

optional

1/2

cup

nutritional yeast

or vegan parmesan

26

oz

pasta sauce –

jar or homemade, plus more for serving

1

cup

cheese style shreds,

optional
Cook shells according to package directions until just al dente. Drain but do not rinse. Meanwhile, mash together all remaining ingredients except sauce and optional cheese. Preheat oven to 350 F. Spread 1/3 of the pasta sauce in the bottom of a 9×13 pan. Stuff shells with filling, then place on top of the sauce in the pan. Cover with remaining sauce (and cheese, if using). Bake on the center rack 25 minutes. I like to heat extra pasta sauce to spread over top just before serving. Cover leftovers and refrigerate up to 4 days, or they can also be frozen.

View Nutrition Facts
More Healthy Vegan Dinner Recipes: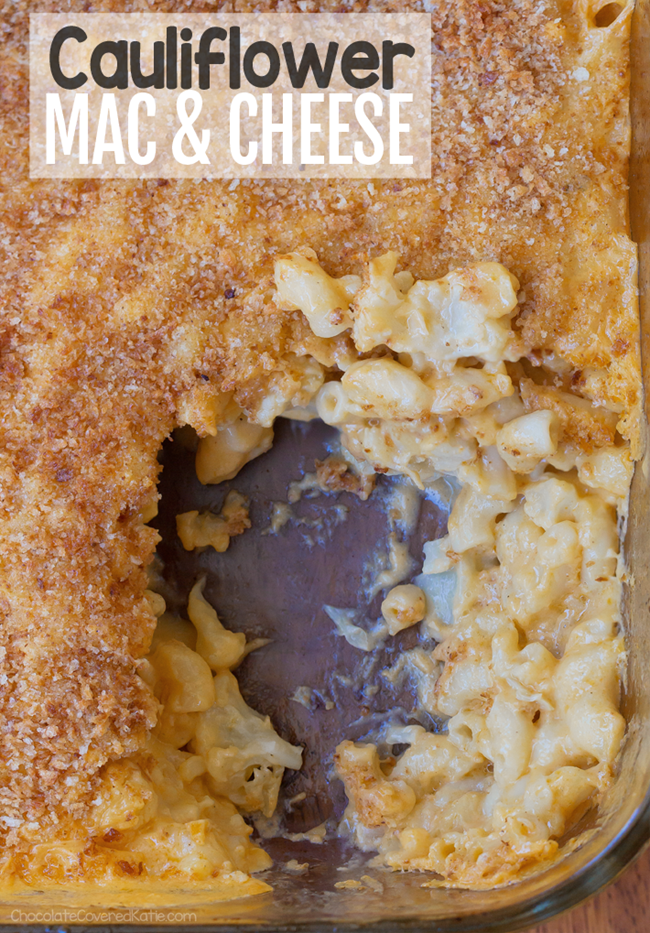 Cauliflower Mac And Cheese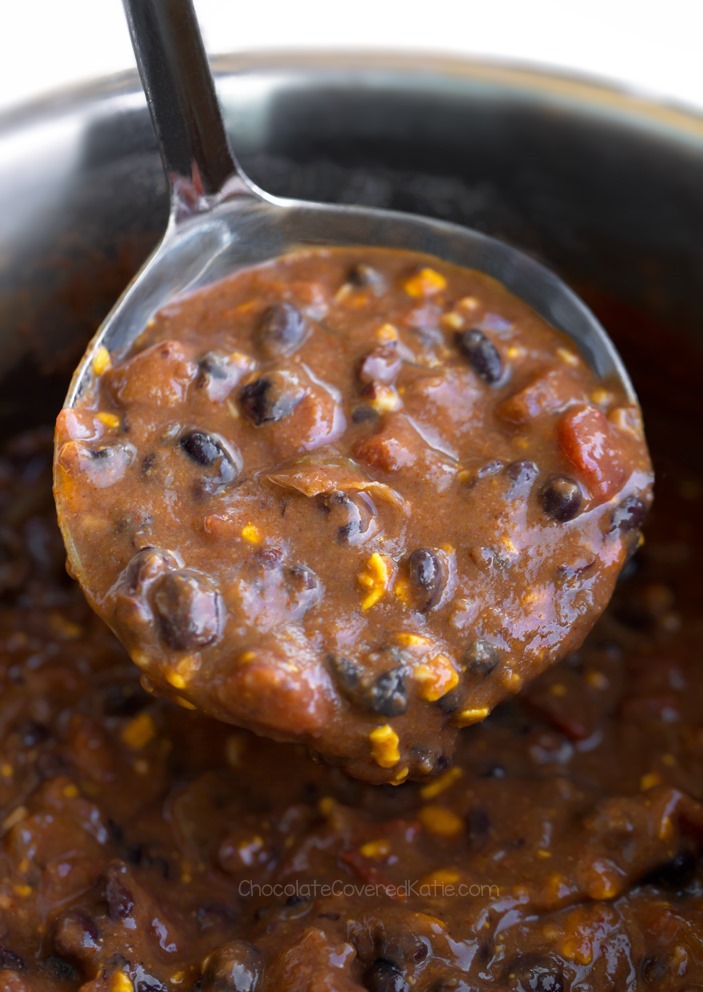 Cheesy Black Bean Enchilada Soup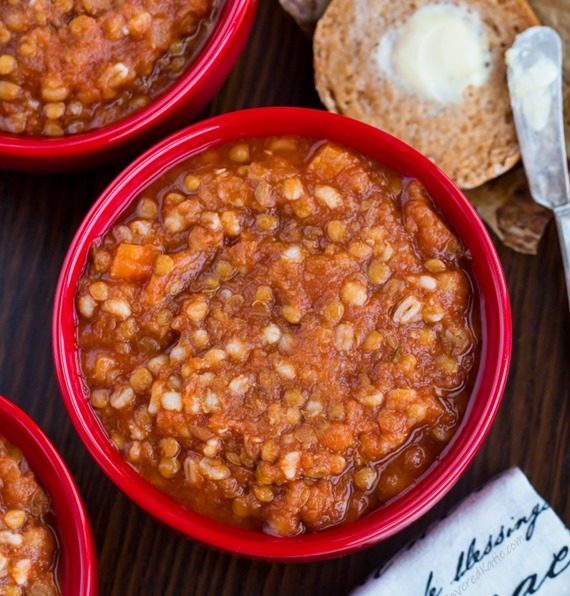 Lentil Soup Recipe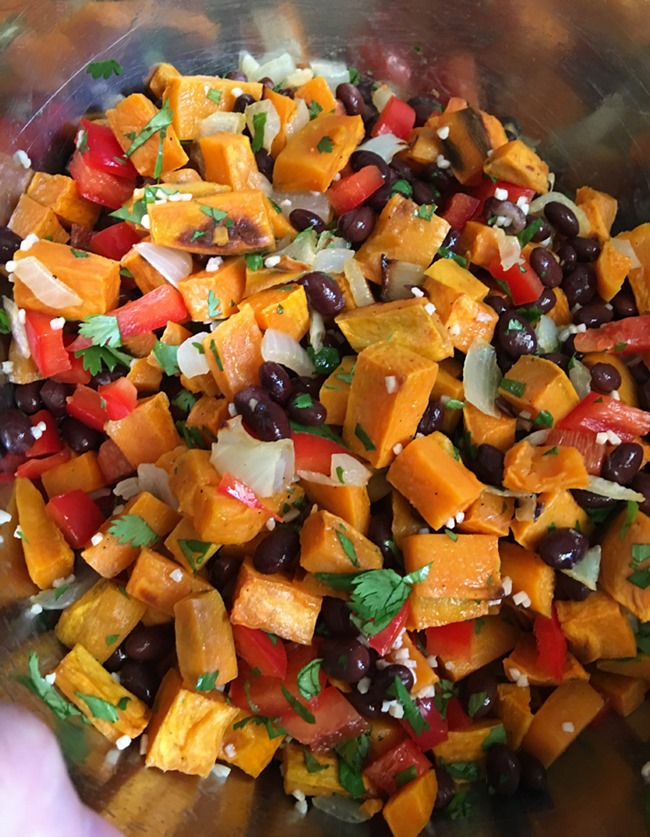 Sweet Potato Salad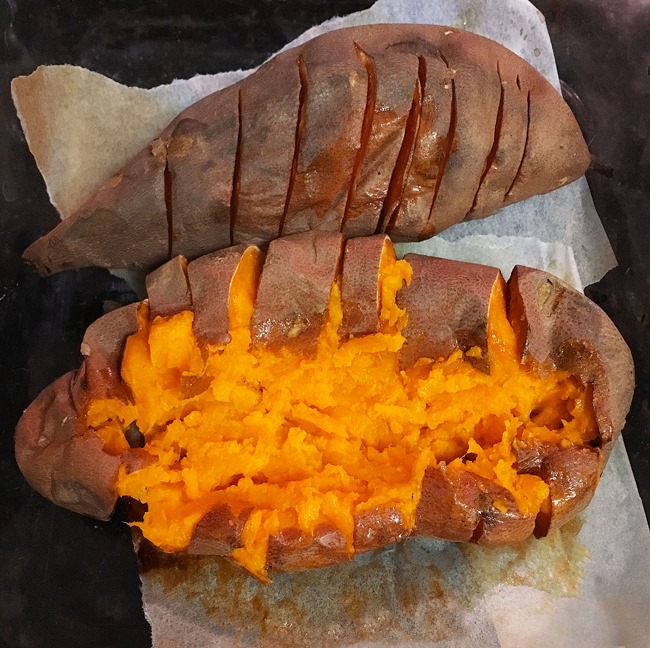 How To Cook Sweet Potatoes – The Better Way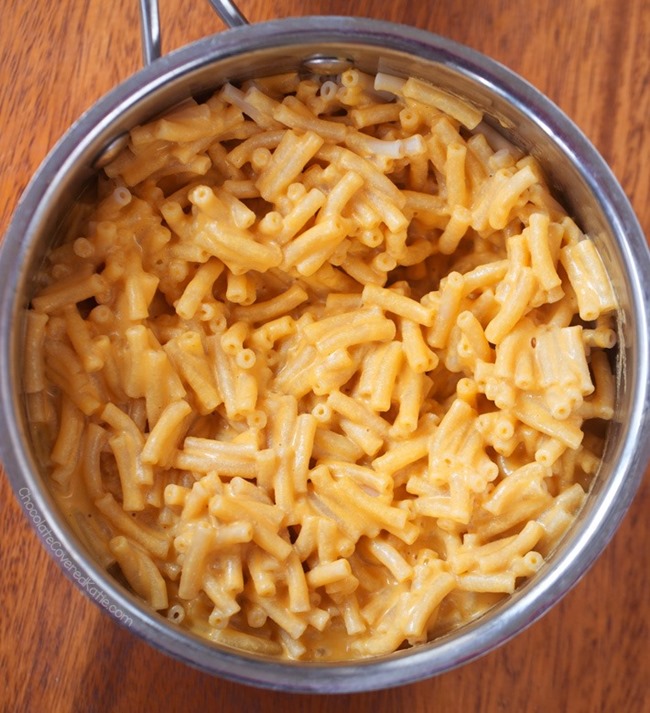 Vegan Mac And Cheese
Published on March 18, 2019
Meet Katie
Chocolate Covered Katie is one of the top 25 food websites in America, and Katie has been 
featured on The 
Today Show, CNN, 
Fox, The 
Huffington Post, and 
ABC's 5 O'Clock News. Her favorite food is chocolate, and she believes in eating dessert every single day.
Learn more about Katie
gluten-free healthy recipes high protein nutritional yeast sugar-free tofu
Get Free Recipes
Don't Miss Out On The NEW Free Healthy Recipes
Sign up below to receive exclusive & always free healthy recipes right in your inbox: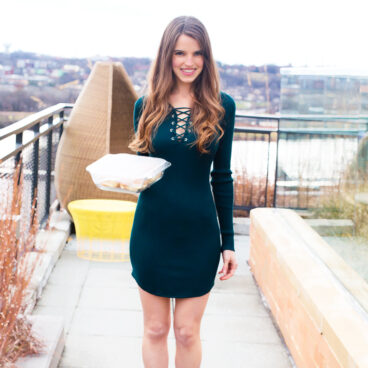 Reader Interactions
These items are glamorous!